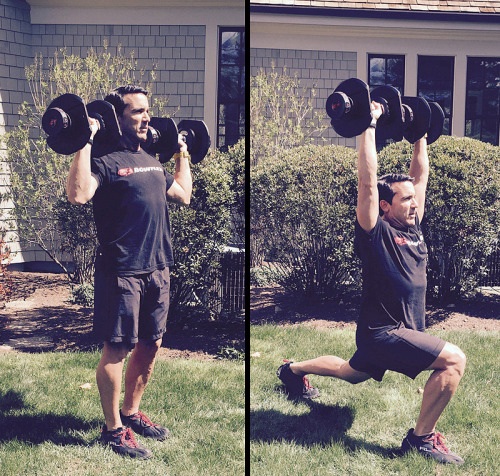 Stand with feet shoulder-width apart holding dumbbells above your shoulders and facing forward.
Step forward into a lunge position while simultaneously pressing the dumbbells up over your head.
Return to starting position and perform on the other side. This is one rep.(ie 3*12).
Reminder: abs engaged going down, when lunging your front knee stop to your toes but hips can go deeper to gain flexibility.

Frederic with Bespoke Fitness in Antibes.