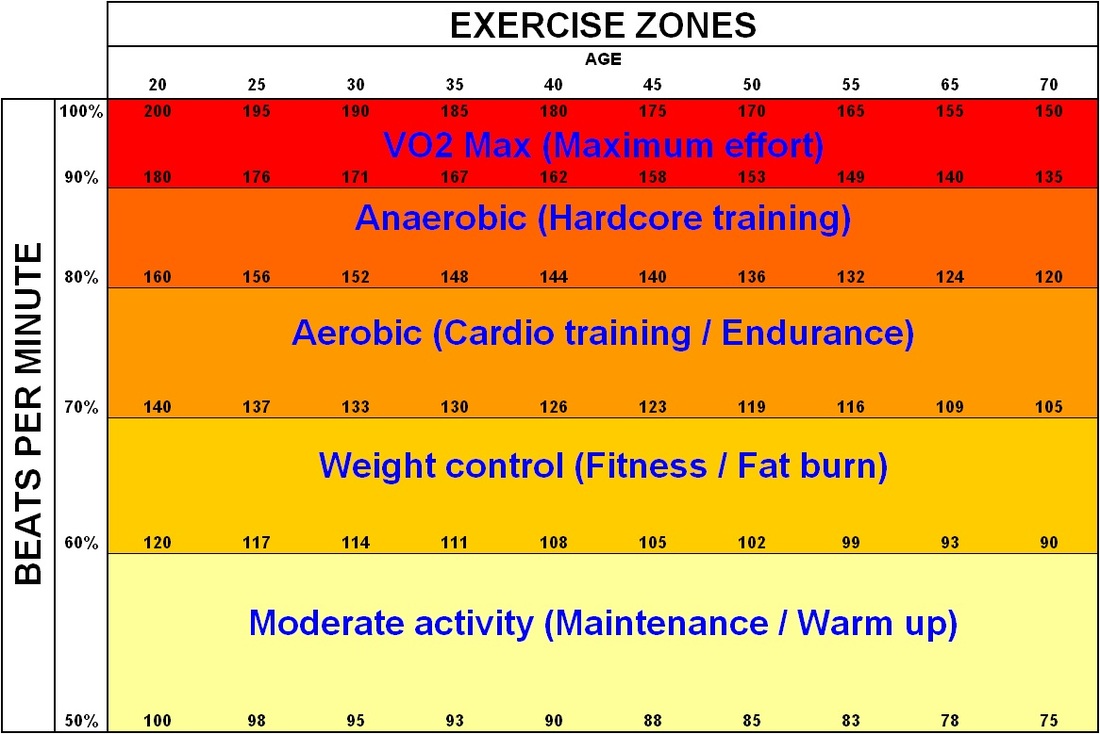 Often we speak about threshold forgetting there is not one but many thresholds.
- Lactate threshold.
- Ventilatory threshold.
- VO2max threshold.
Everyone goes on his own definition which create confusions.

Ventilatory threshold
During a lung volume test indicating exchanges for O2 in and CO2 out to be short, it allows to identify nonlinearity failure proportional between O2 taken and CO2 rejected.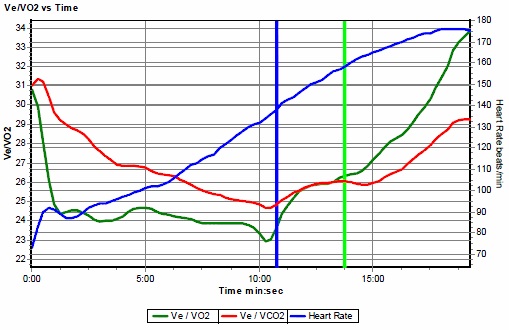 We can notice 2 thresholds ( VT1 : blue line & VT2: green line)
When we speak about anaerobic threshold it doesn't mean athletes are running without oxygen!!!
At this level lactate threshold production is too important to be used again by the metabolism, this is a zone or maximal intensity corresponding at the acidification limit accepted by metabolism.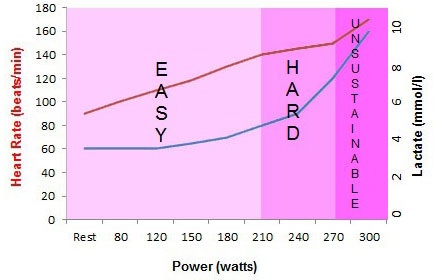 Lactates: arbitrary data
Many trainers refer to lactate level to distinguish thresholds and gauge sessions.
In practice, it's very hard to separate the ventilatory and lactate threshold.
If I allowed myself to link them both, it's because they are mainly very close together for one obvious reason: the volume raising of CO2 produced by the metabolism is directly linked to ions ( bicarbonate) responsable to manage acidification. T
o be more simple no CO2 production raising.
The Lactate turn point to mark the threshold line are very 'artistic' between 2 mmol/min for zone 1, 4mmol/min for zone 2.
The lactate turn point is the exercise intensity which would produce in the blood a certain amount of lactate in it. Often marked at >4 mmol per minute, not everybody agree on that, we can state it's possible to maintain just under this speed or power at 4 mmol/min this production of lactate without have this concentration going higher.
Aerobic Threshold zone 1:
It's the most important one for an athlete in endurance. it strictly defines high aerobic threshold allowing to run and cycle with a lactate level in muscles quickly
reused by the itself or by liver, heart and kidney).
the % of maximal aerobic speed for elite by many tests is considered at 80% for Elite, 75% for lambda athlete and 70% for beginner.
In term of heart rate for athlete not training on speed or power, the zone 1 can be between 75% up to 87% of maximum heart rate.
Why work on Zone 1?
The training at this zone 1 in particular will duplicate mitochondria in capillaries which will have for consequence to improve the potential of ATP( adenosine try phosphate, our energy power ) sorry to be extremely simple.
Blood system development
Training at Zone 1 improves blood stream for irrigating muscles fibers. The ramification can improve capacities in lungs, heart and skin, to increase bloodstream for elite up from 1 to 2 more liters.
decreasing viscosity with training at Zone 1 will raise bloodstream volume.
Anaerobic Threshold zone 2:
You can outline it on two levels , ventilatory and lactate. the most relevant one is ventilatory. Indeed it's when the balance between gas exchange O2 and CO2 don't work anymore. This is the step where power can't be maintain by aerobic reaction, i.e, without staying on oxygen balance. In Lactate level this is where you are over 4 mmol/min.
Anaerobic term translated as without oxygen may confuse many people...
Of course you are not running swimming, rowing, cycling without oxygen! Zone 2 is corresponding the lactate maximal intensity threshold. A good athlete can run 45' or even more at 100% of this threshold.
Concept of Threshold anaerobic challenge by the % of VO2max:
A recent study, by Véronique Billat, is calling in question Zone 2 in a away of weak interest for lactate capacity.in reality she identify the threshold zone 2 without calling it anaerobic , she prefers to say "stagnation of VO2" with is a threshold at 90% of VO2maw, she is even speaking about threshold suspicious doping with it.
S
ource :
http://www.ac-noumea.nc/eps/archives/respeda/docs/ced/apports_sciences_entrainement.pdf
Is Ventilatory threshold the same as Lactate threshold?
Yes most of the time, it's confirmed by Wassermann & hughes studies. Already in seventies Davis didn't find difference link to the evaluation of zone 2.
More recently, we reach the same conclusion in a book: Relation Ship between the lactates and ventilatory thresholds during prolonged exercise, sports medicine edition 1993.
Aerobic capacity between Zone 1 and 2:
Middle way between aerobic and anaerobic zones, energy is coming mainly from aerobic processus. Closer to Zone 1 energy will come mainly from lipids, closer to Zone 2 energy will come from carbohydrates.
Text translated and adapted from Alain Roche.