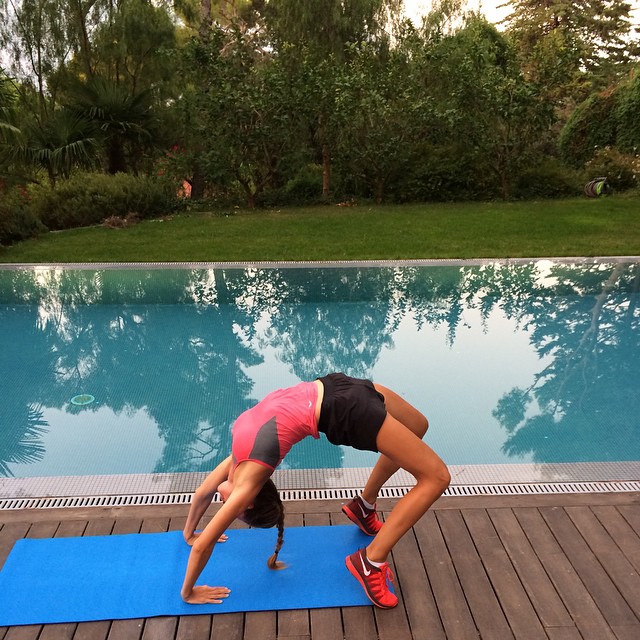 The capacity of muscles, tendons, ligaments and fascia to stretch, the range of motion in the joints and the ability of the muscles to contract and coordinate all define how we move. Unlike strength, speed and other motor abilities, flexibility develops and determines efficient fluid movement. Heavy training and competition schedules place great stresses on our capacity for movement. We require a systematic approach to bespoke fitness training for full recovery both mentally and physically. The implementation of a proper flexibility program in Monaco and Cannes is imperative for this recovery, but more importantly for an increase in performance.

Flexibility training on the French Riviera should be integrated on a continual basis within a yearly training plan. Early in the season, the flexibility component is directed toward improving the general physical and psychological condition of the athlete. When practiced regularly it provides immediate relief form fatigue and muscle soreness. This is very important in accommodating increases in training volume and intensity as the year progresses. Additionally, the accumulation of flexibility training attained by the athlete over an extended period of time will allow for an increased capacity to maintain these gains with less work.

Stretching by your personal trainer Frederic will never be forced but should be done with special care. It is important that the athlete focus on the muscle group that is being stretched. This fosters greater body awareness, an overlooked attribute of world-class athlete. Flexibility has to be both sequential and rhythmical in order to accommodate the effects of high training loads that have placed a greater load on the Central Nervous System (CNS). The constant stimulation of the nerve cells, whose high working capacity cannot be maintained for long, affects muscular action and ultimately athletic performance. When the period of competition and training has very high fuel consumption, fatigue sets in. Since blood glucose is depleted from the system, the CNS becomes fatigued. Properly applied stretching techniques promote enhanced blood circulation within the athlete. With this increase in circulation, there is removal of metabolic wastes (lactic acid) products, as well as an increase in the transport of oxygen and nutrient to the muscle and tendon region.

A properly designed flexibility program by bespoke fitness in Monaco does not cause injury to the tissues but aids in their recovery and regeneration. Its greatest influence is at the myo- tendon junction, the transition zone between the muscle and tendon. The function of the tendon is to transmit the mechanical impulses that derive from muscular contraction to the joints. The myo-tendon junction must adapt each time to the functional needs of the musculoskeletal system. This region also helps in cushioning abrupt and violent movement. Most injuries occurring in this region are a result of micro-tears, referred to as micro-injuries. Micro-tears result in the development of scar tissue. As time progresses and these injuries go untreated, a common result is chronic pain. Associated with chronic pain at the physical level are muscle imbalance s and compensation shifts. If an athlete does not adhere to a proper flexibility program they may slowly develop into an involuntary contracted machine. Their higher muscle tone, a result of greater tightness, affects the nervous system. A possible outcome of this neural fatigue may be muscle atrophy, as well as poor muscle coordination. This affects the development of strength, speed and power.

In conclusion, adherence to a properly designed flexibility program by Frederic Gingreau will:
• Increase local blood supply to joints and musculo-tendon system • Hasten drainage from the region of involved joints thereby decreasing swelling
• Produce muscular relaxation
• Increase lymphatic and venous return thereby detoxifying the body
• Prevent possible fibrosis and adhesions in muscles, decreasing the tendency toward muscular atrophy
• Improve and maintain range of motion
• Stimulate and soothe the CNS and the Peripheral Nervous System (PNS)

Competitive sports often impose great volumes of intense training – involving frequent repetitions of very specific movements – and place heavy loads on the motor abilities of the skeletal and muscular system, with inevitable wear and tear in the body tissues. With a properly designed flexibility program an athlete will diminish this effect on the body tissues and will increase their performance. More importantly, a flexible athlete will participate and compete at their sport for a greater length of time. This is an important point for athletes who are involved in sports that require a significant amount of time to develop the skills need for world class competition.