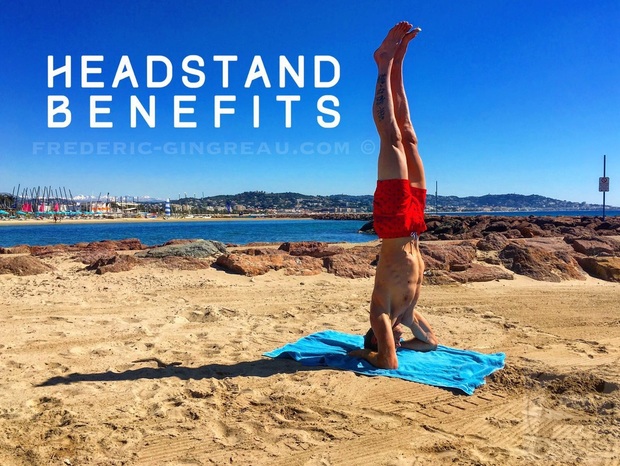 1.Stress Relief
In Yoga, headstands are aptly classified as an "inversion", both in the literal sense of inverting your body, and in the spiritual sense of turning your attention inwards. If you're experiencing any stress, anxiety or fear, try standing on your head while slowly taking long and deep breaths. Maintain this posture for as long as you can, and notice as your stress begins to melt away.
2.Increase your Focus
Naturally an inverted pose will bring a rush of blood into your brain, which serves as a sort of mental "reset" button. Your focus and brain function will increase, and partnered with reduced stress, helps to clarify your thoughts.
3.Strengthens your Arms, Shoulders and Core.
In order to avoid straining your neck, a proper headstand necessitates that you take most of the weight into your shoulders, arms, and core. Try to hold the position as long as you can—the longer you maintain a balanced pose, the more of a workout you'll get.
4.Removing Toxins from your Body.
Inverting your body carries a rush of blood into your body's labyrinth of nodes and fluids known as the Lymphatic System. This system works to remove various waste from your bloodstream, and by stimulating it, you speed up and intensify the process. This allows your body to better eradicate these toxins.
5.Improving Digestion
Headstands reverse the gravity on your digestive track, creating blood flow to these important organs, cleaning out trapped material and gasses, and increasing body heat. This also helps clean out your intestines and colon. Focus your breathing into your diaphragm during headstand to increase.