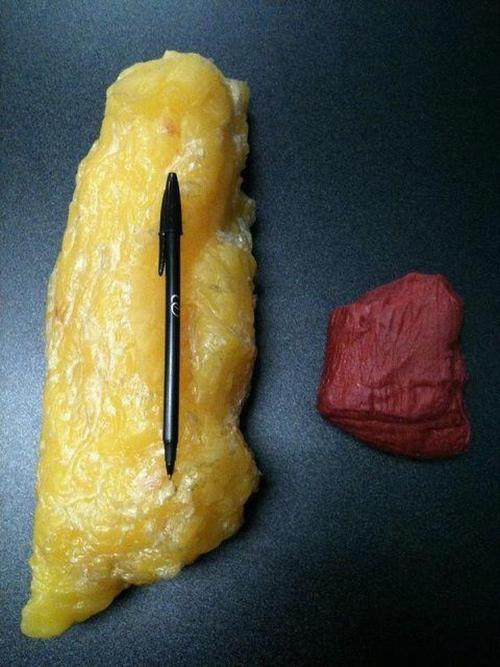 A new perspective on weight loss and your metabolism
We all exercise to live longer and feel better, but let's face it - one of the main reasons most of us work out is to make sure we can fit into our favorite jeans. Knowing that we're burning calories on the stairclimber makes some of us a lot more willing to get drenched in sweat! But did you know that exercise during the day can help you burn more calories even while you sleep?

You're always burning calories, even when you're not exercising. Energy is used by the muscles, heart, lungs and other internal organs for metabolism and maintenance of body temperature. The number of calories the body requires to sustain bodily function is called the basal metabolic rate (BMR).

Compared to fat, muscle tissue is 10 to 20 times more active metabolically, whether at rest or during activity. If you lose fat and gain muscle , your metabolism will increase and you'll burn more calories when you're at rest. The number of calories you burn during exercise depends on factors such as your body size and composition, your conditioning level, the climate, and the duration and type of exercise you're doing.

Some kinds of exercise are better for weight control than others. Moderate exercise of longer duration generally is more effective than short bursts of high-intensity exercise.

Since vigorous activity cannot be sustained as long, you probably won't burn as many calories. For instance, you may be able to run 2.5 miles in 20 minutes and burn 15 calories a minute for a total of 300 calories. However, a two-hour bicycle ride, burning 5 to 10 calories per minute, will use 600 to 1,200 total calories.

Also, endurance training increases your production of the lipoprotein lipase, the enzyme that breaks down fat and enables the body to use fat as primary fuel. People who train for endurance also have lower levels of cholesterol and triglycerides in their bloodstream.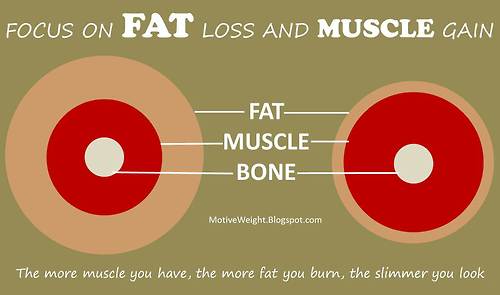 Is there a new "weigh" to evaluate your training as it relates to weight loss?
Many women who exercise as part of their weight loss program become frustrated initially when they don't lose weight. They don't realize that training increases muscle size, and muscle tissue "weighs" more than fat.

As you develop muscle and lose fat, you may lose inches instead of pounds. You may even gain weight, but you'll appear slimmer and trimmer. Because you're lowering your body-fat percentage and increasing your metabolic rate, you're improving your physical fitness considerably.

So what's the best way to lose weight? Combining diet and exercise results in more weight loss than dieting alone. When you lose weight, you lose lean body mass as well as fat.

In groups that diet without exercising, 25 to 50 percent of weight lost is muscle. In groups that diet and exercise, the loss of muscle tissue can be reduced to 10 to 15 percent.

Maintaining muscle tissue through weight training is important for long-term weight loss and maintenance. Lean tissue burns more calories and preserves strength, muscle tone and definition.

Chronic crash dieters lose muscle along with fat, and when they regain weight, they gain back mostly fat. Over time, yo-yo dieters end up with a higher body-fat percentage after they return to their original body weight than if they'd never lost the weight in the first place.

Avoid Rapid Weight Loss
For active people, what is a safe rate of weight loss? Most clinicians recommend a well-planned diet of at least 1,200 calories a day. With exercise, you shouldn't lose more than to 1 pound a week.

More rapid weight loss means you're losing too much muscle and may be dehydrating yourself. A 1 to 3 pound weight loss during a workout is fluid loss and should be replaced before your next workout to prevent dehydration.

Does everyone lose weight at the same rate?
The ability to lose weight varies greatly from person to person. In theory each of us has our own set point - the genetically determined weight our body attempts to maintain. When we overeat, the body increases its metabolic rate to decrease storage of calories. When we're starved, our metabolic rate decreases to conserve energy and store fat.

Even the location where we store body fat is genetically determined. Men tend to deposit fat around the waist (love handles), whereas women tend to deposit fat in the thighs and buttocks. Thigh fat is the most difficult fat to remove because the fat-mobilizing hormone is less active in that area.

Although exercising a specific part of your body doesn't help remove fat from that area, it will help develop and define the muscle. The only way to remove the fat is to lower your overall percentage of body fat through judicious exercise and a healthy approach to nutrition.

Ultimately we seem to have less control over weight and body fat content than previously thought, so we shouldn't feel guilty or unduly frustrated by our rate of progress. At the same time, it's encouraging to know that through aerobic exercise and resistance training, we can make major changes in our bodies.

Source :Athletic Woman's Survival, co-authors :
Carol L. Otis, M.D., is Chief Medical Advisor to the Sanex WTA and UCLA student health physician.
Roger Goldingay is a former professional soccer player.