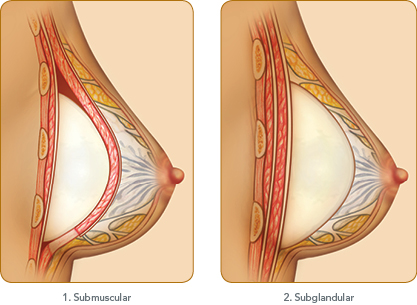 There are cautions to take, but no rules to follow when it comes to working out with breast implants.

With Unders, valid concern is raised with exercises that flex, compress, and put resistance on the implant itself. And with Overs, the concerns lays in that a growing chest wall under the implant could cause it to shift.
Submuscular implants do not prevent your ability to perform push-ups but it will feel unusual and akward when you first try them about 6 weeks out. Be careful not to fall on your face on the first try.

Certain techniques that release more of the muscle attachments or if there was and overdissection medially could result in less muscle strength but usually this is minimal. Everyone who has a sub muscular placement will have some animation of their implant. Some more than others. If your implant moves to the side a lot when you flex then overtime your implants may shift laterally especially seen when laying flat.