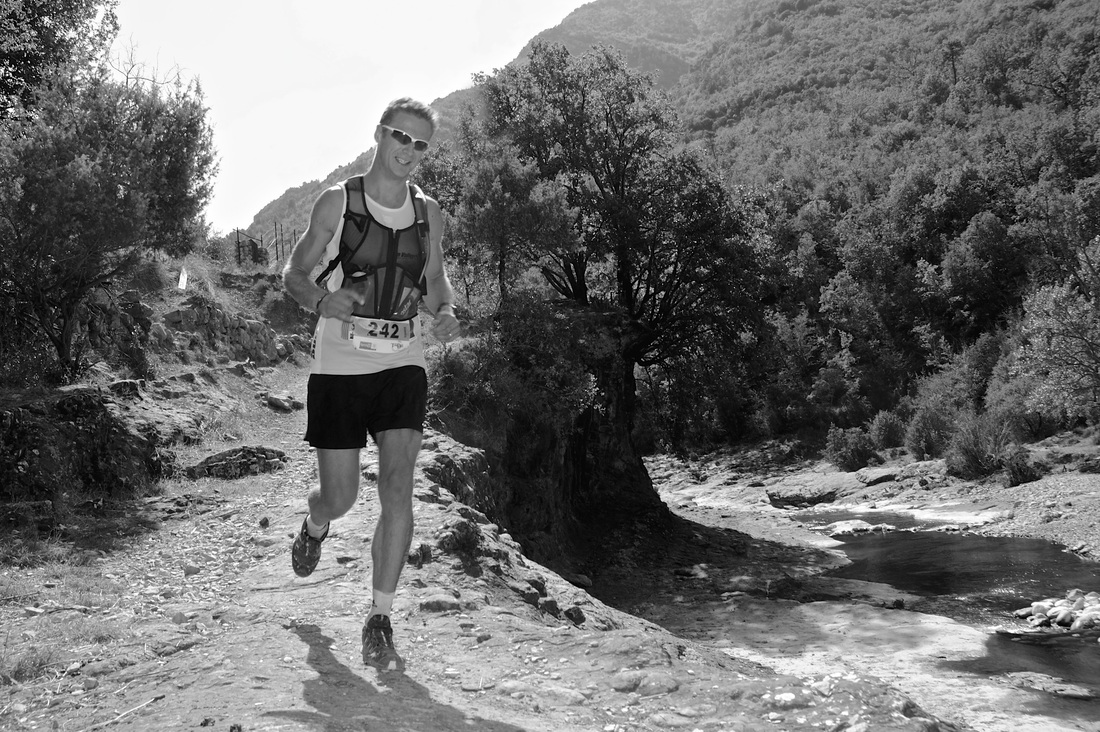 Concept definition
when we speak about endurance, it's very easy to put in every bits and pieces without be totally wrong. S
emantically it's the athlete ability to resist
(ability to physically resist to the fatigue). In practice to resist, deal with pain.
Factors contributing to fatigue
Looking closer at the endurance work is to
focus on the problem of fatigue and which factors initiate it.
- Physiologic factor: one of
the first factor
is the stock depletion reserve of
neurotransmitter(acétylcholine)
which can lead to feeling
faint.
- Central factor:
fatigue is closely linked to central nervous system, they are strongly modified during ultra long distance. this being said, it's very complexe to quantify, to measure these sensations, it's very subjective for lack of methodology.
- Timing contractions :
fast motor-units ( white tissue 2B, pink Tissue 2AB) are asking a high activation frequency meaning appearance of fatigue as fast as the speed of contraction.
Our
muscles are
4 different types of
muscle fibers:
The two most known are:
- White fibers type ( || b) :
fast contraction speed, big power but no endurance,( speed fibers), they are quick very powerful but burn lot of energy (ATP) these fibers are used in short dynamic intense exercise.
- Red fibers type ( | ) :
low speed and low power but big endurance, these ' slow ' fibers burn low energy( ATP) , these fibers are used in endurance exercise.
On top on red and white fibers, we have two intermediate fibers called pink fibers:
- Pink fibers type ( || a ) :
fast and average endurance.
- Pink fibers type ( || ab) :
fiast and lo endurance.
Body temperature:
We forget sometimes but tendons, muscles are in rest period at 36-37*C.
there optimal performance are at 39*C. Without reach this temperature , muscles viscosity isn't low, flexibility wont be raised, therefore between 36 and 39*C we can gain up to 50% muscle flexibility.
A inadequate temperature lead to burn more energy and reduction of endurance potential.
Two problematics:
The faculty of resisting to fatigue called endurance is linked to two problems:
1. Resist to cardiovascular fatigue
Having endurance is to develop the skill to maintain a workout at the higher intensity without debt of oxygen on a long term., capacity also called aerobic capacity. Yet it 's still vo2max ( the maximum or optimum rate at which the heart, lungs, and muscles can effectively use oxygen during exercise) one of the best measure.
2. Resist to muscle fatigue:
Ha
ving endurance is closely linked on the activity itself. it doesn't need exactly the same skills running / cycling / swimming / skiing... it will be a specific training needed.
Translated and adapted from Alain Roche.