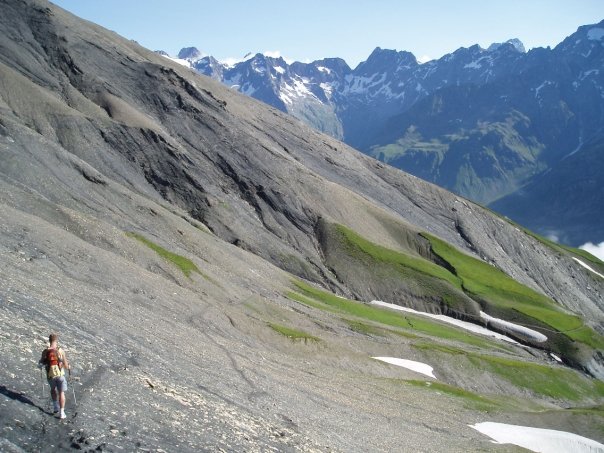 Physiological brief reminders:
The body works primarily with two types of fuel: carbohydrates ("sugars") and lipids ("fat") ...
Protein is an " extra fuel" poor having the unfortunate tendency to produce a significant amount of waste.
The muscles have an easier access to carbohydrates and fat ... during effort the body is going to spontaneously use carbohydrates.
Beware of conventional wisdom: the impact of training is not measured instantaneously !!
For the vast majority of athletes, session fasting is synonymous of a weight loss goal.....
Unfortunately the simplistic idea that since the body hasn't carbohydrates in hand, it will necessarily be taken only from your cellulite...
Unfortunately this is not holding at all to recent scientific studies !!!!!
>>> fasting is not synonymous with "weight loss"
Training fasting preceded by no carbohydrate intake is wrongly considered as "the" perfect training session for weight loss.
I rely on recent studies by Van Proeyen and the team of Professor Paoli indicating the contrary, it is easier to spend in training a greater amount of calories if we take advantage of a carbohydrate intake.
If indeed less fat is used during training preceded by carbohydrate intake, carbohydrate intake before exercise will oxidize more fat during the hours of effort (work PAOLI)
The effects of training can not be measured instantaneously at the output of the training, energy consumption continues even after stopping exercise. The body does not work like an electrical circuit, stopping activity isn't a switch with immediate count stop of calories burned ... !!
Session fasting: useful for ultra long distance goals !!
Practicing fasting is however an interesting practice for a specialist in ultra endurance races
Why?
In the absence of the availability of carbohydrate, fasting drive to strongly stimulate lipid oxidation with a direct positive effect on improving the ability to generate power by the oxidation of fat stock (lipids). So in the end we have an improved performance in tests of long duration or low intensity often mobilizing primarily this chain (fat) of fuel.
During exercise, the availability of lipids, carbohydrates and proteins affect their use; naturally carbohydrate intake before or during exercise is mixted by an increase of their oxidation at the expense of the oxidation of lipids.
>>> The study of Van Proeyen
The study involved two groups of cyclists for 6 weeks:
> First practicing fasting
> The second training with an adequate carbohydrate intake before and during exercise
The findings show that the total lipid oxidation was almost twice as high when exercising on an empty stomach.
To be even more precise this study confirms that if the intramuscular fat content did not change during the 6 weeks of training in each other, it is the use that has doubled in trained subjects fasting, while no change was found in cyclists training with a carbohydrate intake.
Thus, for the same intensity and the same volume of training, the fasting training will be superior to the training with a carbohydrate intake for improving muscle oxidative capacity through fat (lipid).
Do not believe in miracles!
The study cited shows imperceptible differences in terms of improved performance in trained cyclists fasting, which suggests that a constant low intensity training (the groups were training at 70% of VO2max) does not produce significant improvements in performance progress.
Training fasting yes .... but only in the morning after a night's rest!
The use of fat reserves in the body (the aerobic lipolise) requires glycogen breakdown that will allow the production of pyruvic acid.
We have to recall that about 75% of the energy consumed by the body during the night comes from lipolise; Indeed, the period of night inactivity exploits our stores of body fat which has the direct consequence of maintaining a stock of muscle glycogen (the one used primarily by our muscles during exercise). It is still important that the presence of glycogen, which therefore will promote the degradation of lipids during the session fasting.
Reminder:
during the night we consume glycogen but our (sometimes important in our dreams) nocturnal brain activity exploits only the hepatic glycogen (the one stored in the liver).
In short,at the rise of a good night sleep if the liver glycogen stock has had fallen, the fault is on our vital organs and our basic metabolism which is responsible for glucose pumped for its own needs (about 4 g per hour), glycogen in our muscles has been in large part preserved.
Sitting fasting studies agree on an increase in the consumption of fat multiplied by about 5 (10 to 15 g / hour after 40 minutes of effort on intensity of 70% of VO2 max).
The duration of this type of session "fasting"
A minimum of 40 minutes and a maximum of 1 hour is a reasonable "range." Tolerance for the duration of a session on an empty stomach, however the level of practice, a little shorter sportsman maintain this type of effort, fatigue so often arriving to 35-40 minutes.
Sharpening and ultras preparation
Training fasting primarily targets two types of athletes:
_ Those seeking weight loss without typing in high intensities assuming that fasting the body convert stored fat into energy (interesting after an inactive period and weight gain due to injury)
_ Those who want to accustom the body to "mobilize" its fat stores for preparation of ultra long distance events that require the intervention of lipids as fuel.

What limits?
Lose 1 pound of fat returns to spend 9000 calories! Losing weight requires patience!
In no event training fasting can not substitute for a balanced and healthy diet on a daily basis ... or a thoughtful and individualized plan with monitoring by a nutritionist in case of need for a strong weight loss
Although ... it's pretty tempting to say that since the body has no carbohydrate it will use fat and that's it!
But once again pay attention to popular belief.
What are the risks?
Loss of essential fatty acids:
Training on an empty stomach will certainly mobilize fat ... but in this loot will be the main essential fatty acids ... which are essential for the proper functioning of the body!!!
Mobilization of protein as fuel:
When the body is desperately trying to offset all costs the lack of "blood sugar", another extra fuel supplements the lipid fuel: these proteins.
Amino acids are the building blocks of proteins, are going to be asked to be converted into sugars and used by our dear little cells!
This phenomenon, called "adaptation" is called "gluconeogenesis". however proteins are a very poor fuel which releases a large number of waste!
High production of ketone cell
To continue without any carbohydrate intake beyond an effort of 1 hour intensity (65-70% of HR max) is to take the risk of ketosis. Indeed, the body will then produce many ketones which are wastes derived from the degradation of lactate and amino-acid, this waste will acidify our indoor environment.
Outside the generated fatigue and muscle recovery sharply reduced, maintaining a state of ketosis can be dangerous in the long-term health (renal complications, diabetes).
When I talk about degradation due to amino acids I mean leucine and isoleucine in particular, I rely on many sources:

the Treaty Noel Cano, Didier Barnoud Michel Hasselmann (2006)
"Feeding the sick man" see chapter 5 amino acids and ketone body edition of springer "
http://www.chups.jussieu.fr/polys/biochimie/CNbioch/POLY.Chp.1.8.html
http://rayhane83.skyrock.com/2885966602-Metabolism-OF-BODY CETONIQUES.html
http://fr.wikipedia.org/wiki/Acide_amin%C3%A9_c%C3%A9toformateur
http://www.cb-pneumo.org/Voiesmetaboliques.htm
That's why
endurance sports cream homemade breakfast
is especially appreciated after a workout on an empty stomach or a drink version for the ultra runners.
Its very rich almond gives it qualities in terms of amino acid intake.
The sweet almond indeed presents an interesting amino acids profile. Only two amino acids are small proportion of lysine and methionine whose degradation is beyond the production of ketone bodies.
Precautions
If indeed scientific studies have corroborated the principle that increased consumption of fat is real and even multiplied by 5 fasting on a 65-70% HR max, it is important to remember that a significant proportion of essential fatty acids and proteins will be destroyed by this energy expenditure fasting ... with at the end a greater post-exercise fatigue.
That's why I think the use of session fasting should be moderate and limited to once or twice a week max.
Do not skip breakfast on your way bak, it will attend to rebalance your daily food intake and compensate the losses caused by sport fasting (significant loss of amino acids and essential fatty acids)!
Caloric expenditure due to training remains positive despite efforts post meal.
The mobilization of fats (essential fatty acids) and muscle proteins (amino acids) require you some food precautions post-effort and to strengthen your diet on two axes.
With a reinforcement protein qualities:
_ Milk (or dairy products ) + whole grains
_ Egg, ham, chicken breast, ham
_ Almonds
With a reinforcement in essential fatty acids:
a tablespoon of vegetable oils rich in essential fatty acids, and balanced omega 6 and 3 (the ideal is a ratio of 5) rapeseed oil or nuts such.

Sources:
In the study cited >> Van Proeyen (2011)
"Beneficial metabolic adaptations due to endurance exercise training in the fasted state."
J Appl Physiol édiiton
>> De Bock (2008)
"effect of training in the fasted state on metabolic responses DURING exercise with carbohydrate intake."
internet source: www.ncbi.nlm.nih.gov/pubmed/18276898
Paoli >> (2011)
"Exercising fasting or fed to Enhance fat loss? Influence of food intake on respiratory ratio and excess postexercise oxygen consumption After a bout of endurance training."
internet source: www.ncbi.nlm.nih.gov/pubmed/21411835
Péronnet >> F (2010)
"Lipoxmax - Myth or Reality?"
internet source: www.sport-et-vie.com/numero-119/effort-maigrir-grande-illusion-lipoxmax/lipoxmax-mythe-realite.26694.php#article_26694
Sources on >>> ketones:
The Treaty >> ​​Noel Cano, Didier Barnoud Michel Hasselmann (2006)
"Feeding the sick man" (see Chapter 5 amino acids)
springer Publishing
http://www.chups.jussieu.fr/polys/biochimie/CNbioch/POLY.Chp.1.8.html
http://rayhane83.skyrock.com/2885966602-Metabolism-OF-BODY CETONIQUES.html
http://fr.wikipedia.org/wiki/Acide_amin%C3%A9_c%C3%A9toformateur
http://www.cb-pneumo.org/Voiesmetaboliques.htmTranslated and adapted from Alain Roche.