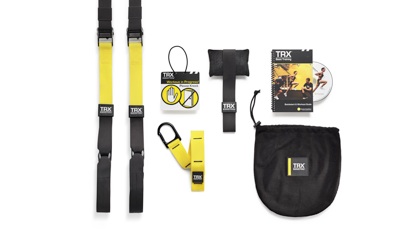 Certainly the best piece of equipment to have at home, the TRX works with your own weight depending on angle used. Posture while using TRX is very important, and it actually allows you do a variety of exercises under normal circumstances you`d need various pieces of gym equipment to perform - but initially at least you need an instructor to use it safely. It 's a great training aid especially when you travel as it is compact and can be attached to any door.
When having issues with the back or knee pain , this is a great way to work your legs with a lighter weight.
Having said this, being a personal trainer in Monaco where there is often a lack of space to train, this is also a great way of giving a full body workout.