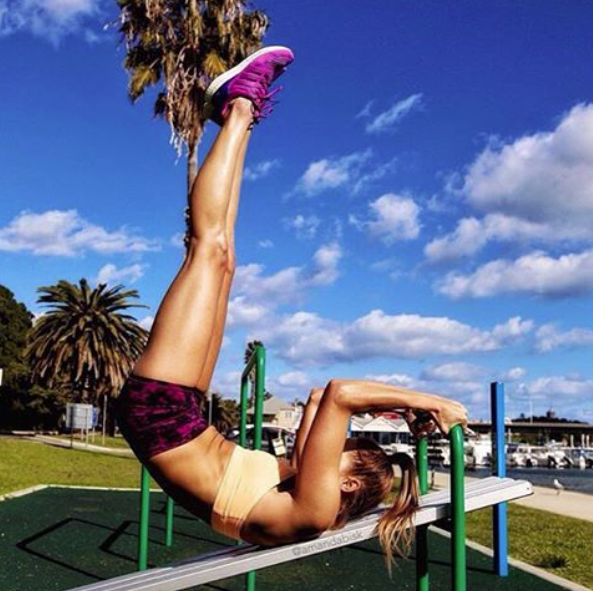 It is one of the most challenging abdominal exercises that targets the lower abs extremely well. Its main focus is to build strength in the core area of the abs. To perform this exercise all you need is a decline bench. This is a great exercise for people who have been doing other abdominal exercises for a while and are looking for a more challenging workout.

Exercise Instructions: Using a decline bench, lie on your back with your head at the top of the bench, near where your feet usually go. Next, hold the top of the bench with both hands. Hold your legs straight out together in the air, parallel to the floor using your abs to hold them there. Slowly bring your pelvis up and in towards your chest, having your abs control the movement. Slowly lower yourself back to the starting position while keeping constant tension on your abdominal muscles.

Why This Exercise is Important: Some people shy away from this exercise because it's difficult to perform. However, those who work on this exercise definitely notice the difference. This is the harder variation of floor reverse crunches which also focus on the lower abs but are much easier to do. The reason is because it uses a lot of strength to pull the lower body up while maintaining constant tension on the abdominal muscles. Strengthening your rectus abdominis helps in making your core stronger. You also strengthen your lower back. This exercise combined with regular cardiovascular exercise will serve as the best workout regimen to burn extra calories to lose fat. Along with a healthy diet, you can achieve excellent results in removing excess body fat from around your stomach.