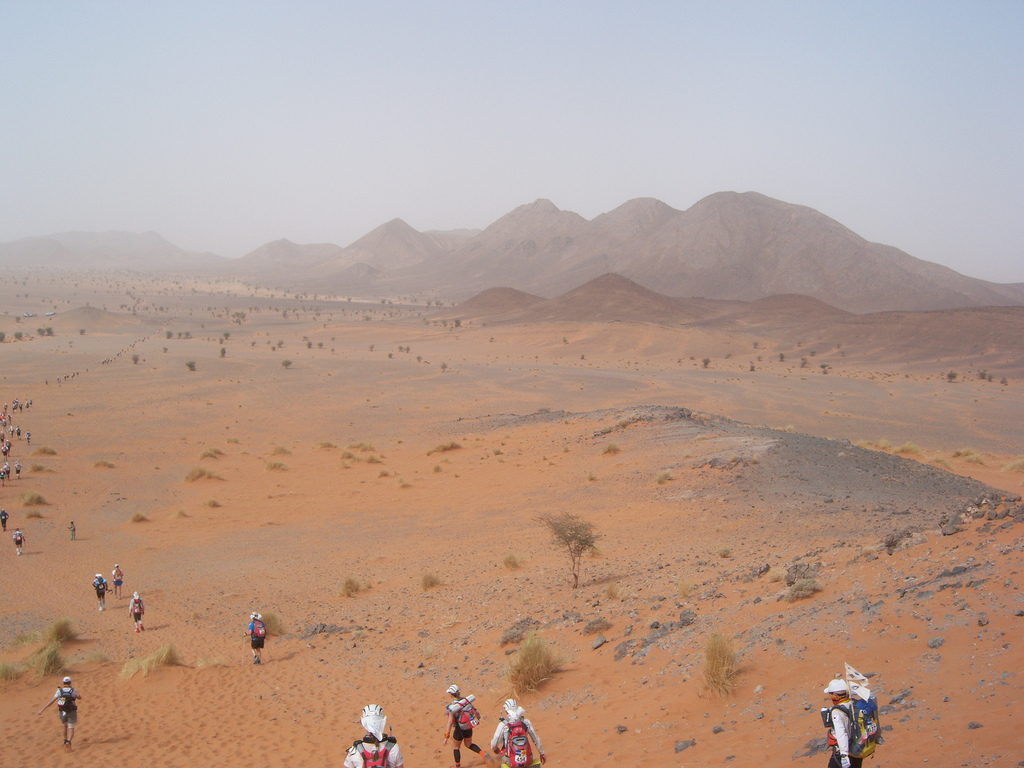 All amounts, unless otherwise specified in the recipe, are given for 1 liter of water!

Prior Info:
To understand the principles that have driven these recipes, you should read
the prior article on hydration
, particularly to adapt best proportions, shown here as a simple basic rule.
BEFORE THE EFFORT
Drink waiting:
to split between H -1h30 to H-30 mn
40 g agave syrup
a spoonful of soup maltotextrine
a teaspoon of vitamin C natural (Acerola)
2 lemon juice
500ml water (spread over a hour, sip)
FOR EFFORT
CASE 1: drink for less than 2 hours effort:
30 g agave syrup
30g sugar
juice of 2 lemons
CASE 2: antioxidant drink for an effort that will last 2 to 3 hours:
80 g agave syrup (or 80 g malto)
Full Sugar 20g (also called "rapadura")
juice of 1 lemon
a pinch of salt
a teaspoon of vitamin C natural (Acerola)
CASE 3: antioxidant drink + effect "malto" beyond 3 hours of effort:
50 g agave syrup (or 80g if we go to 100% organic unrefined sugar, so without malto powder)
30g of maltodextrin
juice of 2 lemons
a pinch of salt
a teaspoon of vitamin C natural (Acerola)
In hot weather or if a less "sweet" slightly lower proportions of sugar (50g instead of 80g) taste is desired
CASE 4: drink-meal "ultra long distance" beyond 8 hours of effort:
20 g agave (or 50 g if we go to 100% organic unrefined sugar, so without malto powder)
30 g of maltodextrin
80g of oatmeal cream
Juice of 2 lemons
1-2 pinches of salt (depending on conditions and the risk of more or less sweating)
A teaspoon of vitamin C natural (Acerola)
The liquid base is preferably milk chestnut (high calcium) better to be tested and therefore to correct tolerance for digestion.
Solution for proper dilution without "lumps"
Put everything in a first powder container with wide opening (and can close (a can for example), add 1/4 liter of liquid (water or milk chestnut).
Close the récipent and vigorously stir the mixture. It only remains to add the remaining ingredients and add to liquid.
AFTER THE EFFORT
Endurance Cream in prior article
"sports breakfast cream"
100g of "sport breakfast cream " diluted in water for better digestibility (milk possible and preferable only if it has been tested and does not pose a problem).
TIPS
How to Replace the lemon juice?
Tip for ultra or preparation will be made ​​from bags "ready" and packaged in advance
For nutritional intake side:
The main objective of the lemon is to strengthen preparation in vitamin C, excellent antioxidant (a long distance oxidative stress is important)
therefore replaced with a tablespoon of extra coffee organic acerola powder.
For the taste:
It is also very easy, but we need to get the zest without white skin very bitter (scraping with a knife or grate).
Zest is spread on a plate
dry naturally without heat, sunlight is good, in 2-3 days. Then put in jam jar in a closet waiting or mix the dry pulp into a small robot , low speed and very little time to avoid overheating the pulp to loose its features.
Personally I use a electric coffee grinder for the blade to the short time but very strong device is perfect for the job. ( nutribullet works great as well)
The peel is rich in essential oil, with anti-inflammatory not useless and appreciated against cramps and other tendon inflammation.
Next to the amount that is to be tested; we can do with green lemons (limes), the scent of dried peel is extra two or three good pinches are enough to flavor the drink.
Additional Info:
Of course, we must choose only guarantee untreated lemons.
Acerola powder: http://www.fruitofood.com/fr/co-fruit/46-powder-and-acerola-deshydrate.html
Information on the choice of content:1 sugar concentration:
For maximum digestibility with no side effects ...
The basic principle I have set myself is that it does not exceed 80g to 100g per liter at the most.
If the drink is very sweet the time of ingestion is increased and digestive problems may occur.
If, however, it has little or no sugar, much of the liquid will not be absorbed and will be removed in the urine.
The athlete will be weighed down, his breathing may be impaired and to still lose a little more time, he will stop frequently to urinate!
A concentration of 50 to 80 grams per liter avoids these drawbacks while providing some of the sugar necessary to muscular work.
2 The use agave syrup or HONEY ... to avoid pure fructose...
Agave syrup is extremely rich in natural fructose.
Fructose is a sugar (dominant in fruits, honey, corn syrup) has a very low glycemic index which means that the energy is spread more evenly and lasts longer in the body (as opposed to "peak "Energy monitoring pump stroke" normal sugar used in our coffee).
So it is interesting especially for endurance sports practices.
Other positive effect: it does not cause the effects associated with hyperglycemia-related stress, I am thinking of hyper-excitation before competition.
but ... but be careful anyway:
Fructose does not induce (or little) insulin or leptin secretion of a hormone which is involved in satiety.
Hence the lack of beverage comprising exclusively agave syrup.
_Why agave syrup instead of granulated fructose available "pure" in supermarkets?
Fructose is found in "pure" state in supermarkets ... but now it is actually an extract of cereals (maize) or sugar beet and its extraction is by chemical refining.
This process in itself would not be a problem if several studies have shown that if fructose is 100% fruit he has no particular risk because it will is associated with other sugars and micronutrient, however s it comes from a rafinage (corn for example) then it will increase the blood plasma triglycerides (shortly it is the fat in the blood), which is far, far from being particularly recommended if we wish to avoid some nasty cardiovascular disease.
Natural fructose is therefore in agave syrup, it is very present in the honey too.
We can therefore replace the agave syrup with honey that will drop the price of drinks while keeping their nutritional property taken.
Use may also be 100% pure fructose powder but sparingly, for example by choosing for this choice competitions
3. Maltodextrins yes ... but in moderation and on very specific operation window:
Quick reminder on their manufacture:
Maltodextrin is a carbohydrate derived from corn (corn or more rarely).
The maltodextrrine is an association of several molecules of glucose and maltose or a mixture of short different sugars ((glucose, maltose, maltotriose, oligosaccharides and polysaccharides) obtained by partial hydrolysis of the starch contained in corn (or wheat).
Hydrolysis (one might say colloquially "decomposition by water") is a process that allows for molecules to size smaller.
Maltodextrins are molecules consisting of a chain or long molecules, that is why they have a low glycemic index because the body will split them in more or less time to extract the glucose that goes with the rise in insulin.
In terms of energy outside the extraction of glucose slow maltodextrins have an asset with higher molecular weights. This feature will make the osmolarity of a beverage lower than with conventional sugar, in identical concentration (g / l) ... and so it will therefore encourage hydration.
But do not forget that the purpose of metabolic maltodextrins is glucose ....
The field of application:
In an effort less than 3-4 hours:
Attention to popular belief the maltodextrin are a "quick" sugar if they are not associated with other types of carbohydrates which may lower the glycemic index (fructose in particular)
Malto is not in itself "complex carbohydrates"!
(Although the concept of slow / fast sugar is obsolete, I use just here to illustrate my point)
4 Lemon juice :
Attention to beliefs!
The pH of the lemon is about 2 ... so it is true in the highly chemically pure acid ... yet lemon alkaline blood!
explanation:
Citrates burned in the body leaves a residual alkali.
During metabolism, by oxidation, acid salts of organic acids lose their acidity called "primitive" to form alkali carbohydrates having the properties and characteristics of the bases.
So so so ... instead of decalcified the body, see harm the skeleton as I sometimes hear, citric acid is a key determinant in calcium retention!!
In contrast orange does not have its properties
Lemon brings a reinforcement quite interesting in vitamin C, excellent antioxidant, out over a long distance oxidative tress is extremely important.
Beware if the lemon is actually a fruit rich in citric acid is not for its acid ... but it is recommended for its wealth of minerals whose effects are alkalizing. Indeed, during the absorption of lemon juice, citric acid is removed very rapidly in the lung by carbonic acid, and the remainder in the inorganic salts which alkalinize body.
Translated and adapted from Alain Roche