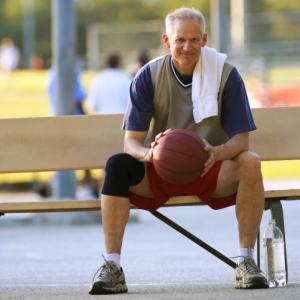 Staying active is key to heart health and aging gracefully. Keeping your body moving helps with brain activity and energy level. A lot of ailments experienced by older adults can be prevented or minimized by a healthy lifestyle that includes exercise. Consider the following 6 sports to help you get moving and get heart healthy.

Swimming is a low impact exercise that is perfect for older adults. The impact to bones, joints and muscles is minimal. In addition swimming can help build strength and tone. Water aerobics is also ideal for the same reason

Walking increases the heart rate and helps keeps seniors heart healthy. Tired of walking alone log onto the Heart Association Walking Clubs web link. You can connect with other people in your area, expand your workout group and improve your health.


Dancing is another fun physical activity for seniors. Learning new dance steps is good for the body and the brain and keeps you socially active. Check out local senior centers or go to ballroomdancers.com to start learning some dances and basic steps.

Biking is a great exercise for seniors. It is a excellent cardiovascular exercise and is great for heart health, burns fat and helps keep older adults active. The Biking for Seniors website can help steer you in the right direction.

Golf is a very popular sport for seniors. Golf provides a great way to connect with friends and participate in a competitive sport. It can also provide exercise from walking and stretching.

Tai chi is a graceful form of exercise that was developed for self-defense. It involves a series of graceful movements performed in a slow, focused manner and is accompanied by deep breathing. Tai Chi puts minimal stress on muscles and joints making it a good choice for seniors.