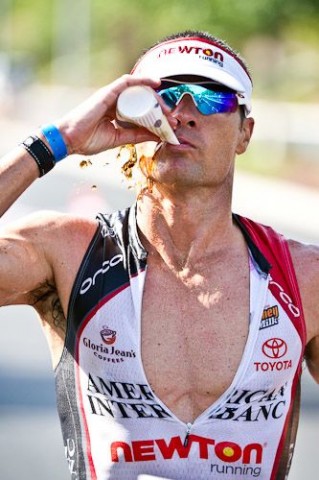 People are now more likely to consume caffeine on a daily basis than fruit, and it has been suggested that four out of every five people in europe consume caffeine every day.

Popular sports dietician Louise Burke, co-author of Caffeine for Sports Performance (Human Kinetics, August 2013), says that while caffeine is consumed daily by the overwhelming majority of the adult population to enhance their well-being and daily activities, athletes are left wondering exactly how it affects their sports performance.

According to Burke, caffeine is typically used among athletes to reduce the fatigue or performance decline that would otherwise occur during an event. "An important interpretation of these high rates of consumption is that not all athletes who have caffeine in their system while they train or compete had the intention of gaining a performance advantage," Burke says. "Indeed some athletes may compete without even realizing they have consumed caffeinated products!"

As a result of the high level of background caffeine intake in athletes, caffeine was subject to threshold limits which tried to distinguish between habitual caffeine use and deliberate use for sports performance. Thus, in 2004 the World Anti-Doping Agency (WADA) removed caffeine from their list of prohibited substances and it is still legal today. According to the National Collegiate Athletics Association (NCAA), caffeine is also considered a regulated but not banned substance.

After WADA removed caffeine from their list of prohibited substances, Burke provided a pre-race caffeine-related questionnaire to 140 triathletes from 15 countries, including elite and age group participants from the 2005 Ironman Triathlon who were competing in a major international event. The questionnaire investigated caffeine-related knowledge, sources of caffeine information, their experiences using caffeine and their plans for caffeine use throughout the upcoming race. "A large proportion (73%) of these athletes believed caffeine was ergogenic to their endurance performance and 84% believe it improved their concentration during an event," Burke says. "The most commonly reported positive caffeine experiences related to within competition use of Cola drinks (65%) and caffeinated gels (24%)."

Burke notes that the most popular sources of caffeine information were self-experimentation (16%), fellow athletes (15%), magazines (13%), and journal articles (12%). Results also indicated that 124 athletes (89%) planned on using a caffeinated substance throughout the event. One quarter of these athletes, however, remained either confused or uninformed about caffeine's "legality" in sport.

"The athlete's awareness of caffeine's position in anti-doping rules was associated with their actual caffeine intake," Burke explains. "Specifically, the dose of caffeine was higher if an athlete was aware of caffeine's position as an unrestricted substance - ~ 222 mg in those unaware of the 2004 decision versus ~ 415 mg in those who were aware of the change in caffeine's status on the WADA anti-doping List."

"In theory, athletes should be able to manage a safe and socially acceptable intake of caffeine intake to prioritize its effect on sports performance within the ethics and rules of their sport," Burke says. "In practice, however, caffeine use in sport continues to be problematic."

From my opinion, Caffeine is well established as an ergogenic aid know to enhance performance in endurance sports, largely through reducing the level of perceived exertion and fatigue.

A group at Griffith University In Australia have asked if Caffeine can overcome the performance deficits found during low glycogen training (Caffeine Ingestion and Cycling Power Output in a Low or Normal Muscle Glycogen State).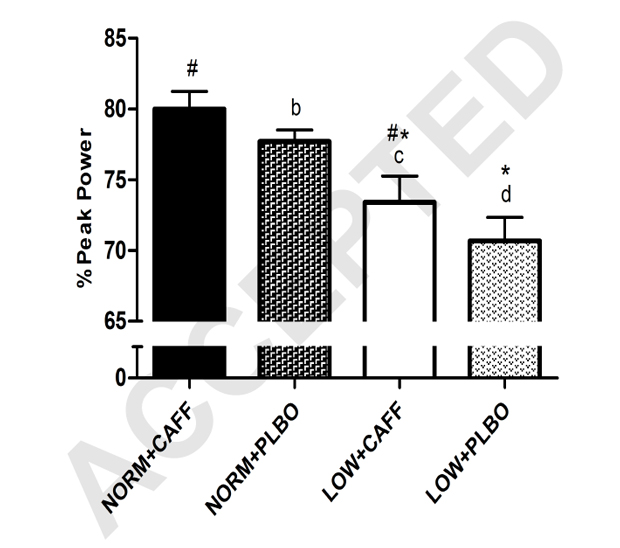 What they found was that as expected glycogen depletion reduced performance and caffeine enhanced performance.
Caffeine was not enough to overcome the deficit in either performance or perceived exertion however caffeine did significantly enhance performance in the glycogen depleted state as well as the normal state.

They also noted that caffeine also increase blood levels of free fatty acids (FFAs) before the final exercise bout. FFAs are an indicator of fat metabolism and are key signalling molecules involved in the response to low glycogen training. It is more evidence that caffeine increases lipid metabolism however as it was not maintain during exercise the significance in unclear.

What is does help explain however is why so many elite triathletes who train twice a day most days of the week seem addicted to caffeine.