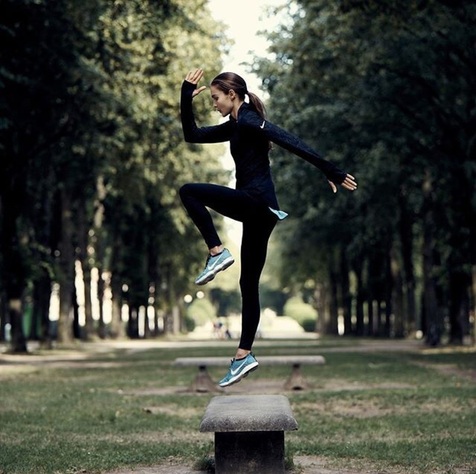 What it does: Tones the hamstrings, quadriceps, and glutes

How to do it: Stand facing a bench, arms at sides. Place right foot on bench as you raise left arm in front of you, elbow bent 90 degrees and forearm perpendicular to the ground. Rise up onto the bench, raising left knee to hip height and swinging right arm to 90 degrees. Step both feet back down to the floor and repeat for 30 seconds. Then switch legs (stepping onto the left foot first) and repeat.

Keep in mind: As you rise onto the bench, explode up from the ground with as much power as you can to jump over.



Frédéric Personal trainer in Antibes, Cannes and Monaco .