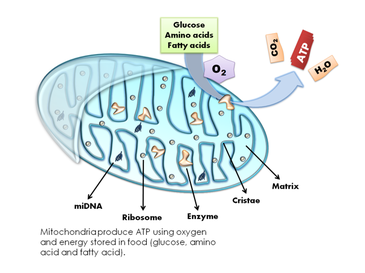 The Performance in Endurance Sport is directly linked to the capacity of muscle to use oxygen., these capacity is linked schematically to 5 parameters.
1. red blood cells:
Quantity, Size and density impact oxygen transportation from the lungs.
2. cardiac output:
More the output will be high more red blood cells will quick go and come back between lungs and cells.
3. Capacity to use the higher % of VO2max without Lactate accumulation:
the
goal
is to stabilize the higher volume of O2 possible used in the VO2 k
inetic
at training to reduce in fact 'the
slow component of VO2'. This is the expression of a slow derivative VO2 consumption for linear power during effort placed above aerobic threshold. This drift / derivative drives to a deficit of O2 and a strong raise of lactate synonym of exhaustion.
This is why the anaerobic threshold is more a zone than a precise value of Cardiac frequency. From one athlete to another , anaerobic threshold are reached from 20 min to 40 up to 60min for the professional.
Source: Gaesser G.A, Poole D.C.(1996) "the slow component of oxygen uptake kinetics in humans Edition exert , sport Sci.
4. Fibers type mobilized:
The more we use slow fibers better is the slow component of oxygen uptake kinetic and so on we decrease the Kinetic VO2
Source: Barstow , "Linear and nonlinear characteristics of oxygène up-take kinetics during heavy exercice ; édition : J App Physio - 1996)
5. Number of mitochondria:
this last one is almost always forgotten, the more there is mitochondria , the more oxygen you can use and in consequence the higher the energy you can have.
Role of mitochondria:
Fact is muscle need energy to move, shortly, this energy come from 2 sources , glucose and oxygen.
Every little cell in organism will use oxygen to transform energy from glucose in mechanical energy which will make contract the muscle, this cells are mitochondria.
Improve efficiency of mitochondria by aerobic training without lactate:
mitochondria strongly and regularly mobilized in aerobic work (endurance) will be able to give the same output ATP(energy) with a lower concentration of ADP, phosphate and oxygen.
why stay in aérobie?
recents studies are showing that at high oxidative stress ,activities of mitochondria are strongly decreasing.
Sources: Echtay KS. "Mitochondrial uncoupling proteins-What is their physiological role?"
Édition : Free Radic Biol Med, 2007Tretter L and Adam-Vizi V. Inhibition of Krebs cycle enzymes by hydrogen peroxide : A key role of [alpha]-ketoglutarate dehydrogenase in limiting NADH production under oxidative stress.
Édition : J Neurosci, 2000.
We know now that more thetraining will develop a high concentration in high lactate level, higher than zone 1, more the oxidative stress will be high.
Source:
Ali MA, Yasui F, Matsugo S, and Konishi T. "The lactate-dependent enhancement of hydroxyl radical generation by the Fenton reaction."
Édition : Free Radic, 2000.
Increase number of mitochondria by aerobic training is possible !
they are capable to duplicate, or merge, it's called polymorphism . the number of mitochondria in a cell can go from 500 to 2000 per cell, taking in note that red cells doesn't have mitochondria !
an explanation given by pigeon! It's in 1950 that it has been proved the link between sport activity and number of mitochondria with the comparison of "travel" birds and chicken stuck to the ground.
Source :Paul MH and Sperling E. Cyclophorase system. XXIII. Correlation of cyclophorase activity and mitochondrial density in striated muscle.
Édition : Proc Soc Exp Biol Med, 1952.
This said we had to wait a little later to confirm 80ies a strict aerobic work helps to raise the number of mitochondria
Holloszy JO and Coyle EF. Adaptations of skeletal muscle to endurance exercise and their metabolic consequences.
Édition : J Appl Physiol, 1984.Lin J, "Metabolic control through the PGC-1 family of transcription coactivators.
Édition : Cell Metab, 2005.
Text translated and adapted from Alain Roche.