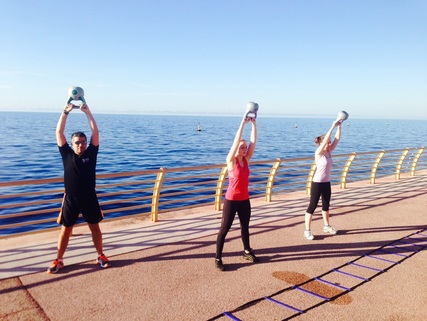 Despite being nothing more than an iron ball with a fixed handle, the kettlebell has stood the test of time. My personal training session in Monaco using kettlebell provides the combined benefits of cardio and weight training in one devastatingly effective fitness-tool and because the nature of it, a kettlebell constantly forces you to control and stabilises both your body and the "bell", it provides a unique training effect that no other exercise form close to duplicating.
Along with all these physical advantages a kettlebell requires little space to either exercise with or store and is easily transported.
Exercising with a kettlebell provides a very different, challenging but enjoyable fat-burning and stress-busting workout that results in a healthy mind in a lean body.