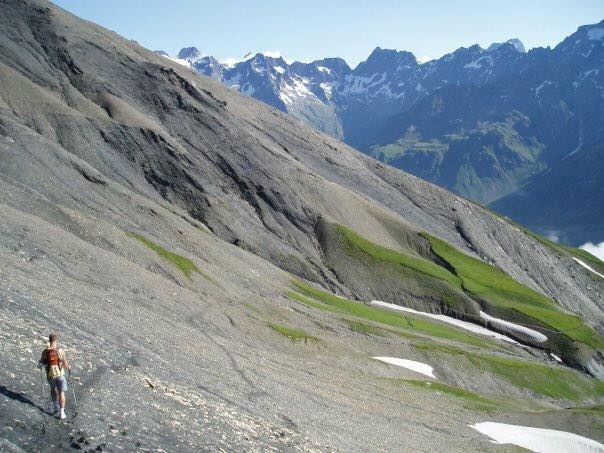 Too little information on this subject. Then, as I learn more, I begin to recognize how complicated the issue really is and that I still have a lot to learn since i subscribe to UTMB. So today weight, fluid and electrolyte balance during endurance exercise:
One thing that's evident is that we've got to get beyond the idea that achieving proper fluid and electrolyte balance is simply a matter of replacing the water and electrolytes that are lost in sweat. Furthermore, just following your weight during an event doesn't give an adequate picture of what might be happening with your blood electrolyte concentrations.
Weight gain doesn't link to the development of hyponatremia nor does weight loss eliminate the chance of hyponatremia. For instance, in recent studies on long races, it shows runners with weight gain over 4 % who had normal sodium levels. It also saw runners with 5/6% weight loss who were hyponatremic. In fact, I found that most of the study participants developing hyponatremia had lost over 3% of their body weight during the race.
---So, the weight scale is of no value as a sole measure to estimate electrolyte concentrations.---
What I can say about weight is that maintaining a stable weight during exercise will mean that one is likely to be over-hydrated.
That's largely because water is stored with glycogen (about three grams of water for each gram of glycogen, from my old books) so when you utilize glycogen stores during exercise, you are releasing a considerable amount of water into the body.
Most of that water moves into the blood stream. Assuming you start an event with good glycogen stores and appropriate hydration levels, you should actually lose around 2/3% of your body weight to maintain a stable hydration level.
If your weight remains constant or increases during exercise, then you are likely taking in too much fluid in.
It's also known that, contrary to conventional wisdom, there is no evidence that weight loss of a few percent impairs performance in ultra trail considering the baseline weight is in the hydrated and carbohydrate-loaded condition. In fact, we've seen a direct relationship between running speed and percent body weight loss in recent studies at ultra trail races.
--- In other words, there is a trend for the faster runners to lose more weight than slower runners ---
Some of the fastest runners have lost 5 to 7 % of their starting body weight by the time they reach the finish line, feeling fine and without medical problems. ( must be well trained and used to it!! )
With this information in mind, imagine a situation where a well-intentioned race medical staff holds and forces a runner to drink because his weight is down 5%.
The runner drinks a combination of water and energy drinks and his/her weight increases a little at which point he/she is allowed to continue. The concern is that we cannot know if the race medical staff might have just caused the runner to develop dilutional hyponatremia from the forced hydration.
We certainly wouldn't want to induce or exacerbate hyponatremia.
The goal should be to maintain body weight during an endurance event, that we are likely to be hyponatremic if we gain much weight, and that we are unlikely to be hyponatremic if we lose weight.
---In summary, runners need to understand the importance of responsible drinking during long periods of exercise – avoiding dehydration as well as over-hydration. ---
A 2/3% weight loss during long endurance events is appropriate, will generally keep one at normal hydration levels and will not impair performance. Feedback from intermittent monitoring of body weight can help runners achieve this goal of two – three percent weight loss. But, the weight scale cannot be used to define electrolyte status and heavy to put in place at race, and any recommendations regarding fluid and salt intake based on changes in body weight should be provided with caution!
---Nonetheless, it would be appropriate for a runner to increase sodium and fluid intake when weight has decreased by 5% and to reduce sodium and fluid intake when weight is stable or increasing.---
This said, managing this during the race comes with experience and to me drink when you are thirsty , eat when you are hungry is the key.
This thing to drink before even you feel the need is to me not working as well as delay or forget when tired to drink or eat.
Please any feed back welcome.