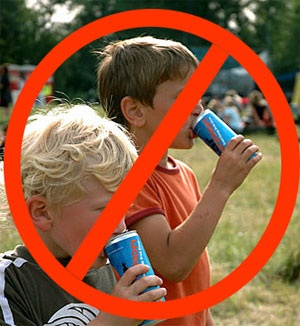 The energizing and sweet drinks increase the risk of hyperactivity and attention disorders in children.

The Institute of Public Health Yale, the United States has just published a study in the journal Academic Pediatrics confirming the negative impact of caffeine on the brain development of children, with consequences on the quality of sleep, nutrition, and behavior.
The level of risk increases with the amount consumed, but appears in the first drink. The study was conducted on 1649 students of 12.4 years on average. The combination of caffeine with sugar appears to facilitate the installation of a caffeine addiction, according to the authors. Attention deficit and hyperactivity have negative consequences for the well-being and social life of children: school difficulties, conflicts with those around them, higher risk of injury. Caffeine intake should be avoided in children and adolescents, and reserved for major healthy until 400mg / d, according to the recommendations of the European Food Safety Agency, which corresponds to 4 cups a day.