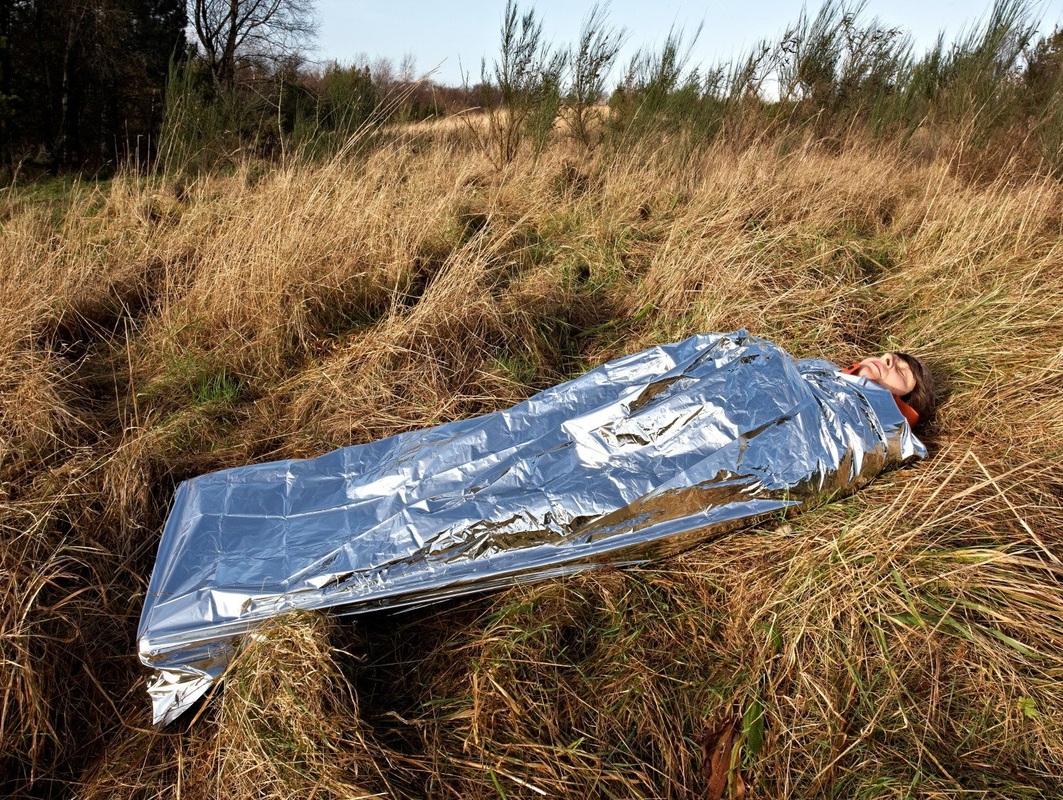 It is not uncommon to see runners in "auto" mode, at the end of the race, being irreparably overtaken by inherently much less efficient runners and physically much worse then them ...... but they are still able to walk by opening both eyes !!!
In conditions of extreme sport, the whole body is stressed, including the brain, says Prof. Dr. François Duforez, sports doctor, sleep expert and founder of the European Sleep Center that followed the successful challenge Barbara Buatois, French cyclist who won in 2010 one of the toughest foot races in the world: the Race Across America.
In the absence of serious preparation, tired body will show its suffering and limits muscle tears or tendonitis.
The brain will you play the "tendinitis but so far he also needs to recover !!
He will manifest the way: lack of alertness, loss of lucidity, to dramatic events such as hallucinations.
Beyond 36h: do not sleep: a strategic mistake !!!
I read on a forum as an effort as UTMB see like on the Tor Giant, arriving very rested it goes in one go without getting asleep standing up.
Beyond the 36 hours it is pure nonsense to say that ... unless the idea is to spend hours reeling, staring into space and see beautiful blondes spend or beautiful brown before his eyes under the effect of very real hallucinations ...
If I have seen in several trailers some can manage the total lack of sleep below the 36 hours without major cost fatigue to lack of sleep, this case becomes almost nonexistent beyond 36h ...
From this course drowsiness to sleep deprivation happens very often with considerable loss of time and a drop in often very important performance.
So I think a mistake to think that after 36 hours of effort, it is best to completely remove the sleep time to "roast some competitors' rather than agreeing sleep breaks.
When rookie mistake happens at high level ....
I allow myself to remind you what happened to Marco Gazzola disqualified at the arrival of the Tor in 2011 while crossing the banner at the top ... once he "lost" on the end of the course 10 km the arrival ....
= >> from his testimony:
"I left with no roadmap," blind ", my only plan was for the first night to continue at least until Cogne, where I intend to sleep for at least 30 minutes but not after a quarter of an hour, I woke up and I left. for the second night, I tried 2 times to sleep, but I could not, so I continued my progress up at the moment I set myself 15 minutes of sleep. "
(Http://www.tordesgeants.it/fr/content/marco-gazzola)
Yes .... a little too sure of himself, the man, for lack of lucidity, lost the victory ... even though his lead would have allowed him to largely back on track once known error. ..
To win certainly do not do the bear in winter but caution is otherwise collapse at the end of course cause you to lose hours !!!!
On the Tor 2013 Karrera which sprays the test has almost lost the benefit to Oscar Perez with a freshness to the amazing finish compared to the state of Karrera ....
See Oscar winner to give his number is the testimony of this great lucidity with a gesture of fair play and sportsmanship unusual ...
For Karrera it is on a cumulative 1h 30 (Niel) + 15 min (Oyace) sleep.
The opinions are not unanimous on a micro phase of sleep the first night with alarm to the watch (but these micro naps opinions differ)
At PEREZ sleep management was carried out by more marked stops .... see PEREZ finish with a bang we perceive the value of this second strategy .... Out PEREZ stop was much faster than Karrera
Recall that in 2012 we were at 7am to Grégoire Millet and 4h Oscar PEREZ
STAY LUCID like sailors !!
extreme ultra trailers Elite on sleep ...
Sailors out at sea as well and are longer !!!
Yep solo sailors often take more than 70 hours with less than 3 hours of sleep in the aggregate.
On the Figaro race (stage race) routes last roughly 72 hours and most runners do not sleep at all.
Gabart on round the world solo and nonstop at 78 days past several 3 sleepless nights more than 5-10 'every time
Hold an old tub out on a sea forcefully 9 requires a bit of lucidity.
LEARNING TO SLEEP
Some trailers spend a fortune on energy products that nobody has shown me so far beyond most value compared to home recipe I think the passage by somnologist other hand is an interesting move?
This one will make a actimetry with a sleep diary.
This will release the moments conducive to falling asleep with the so-called "input areas" of polyphonic deep sleep.
DECIDE TO KNOW
In terms of sleep more difficult in an ultra test is decision making can be learned !!
Exploiting its entry into the room of your sleep you will return soon in the famous micro naps ....
This is learned, working (holiday period, on WE shock for example) and you can improve your recovery and gradually as a sailor "mechanize" falling asleep in order to decide the timing of naps.
This requires lucidity to keep listening to you ... we are not going to force himself to sleep hopefully the pretext of being the basis for life !!
SLEEP "POLY" 15 '
Drawing on marine and some experiments on the subject including the team of Dr. Eric MULLENS I suggest you start your ultra immediately with POLY sleep by cutting your sleep per 15 '
Dr. Eric Mullens is recognized as a leading expert in sleep pathology and vigilance.
(Please note this is not my guru, I always try to cross my information to give them credibility)
Training to SLEEP DEPRIVED ???
This seems to me the worst solution !!!!!
This is not about deprivation that reflection should be conducted but restorative sleep strategies .... the shade size !!
Depriving yourself of sleep in the weeks before the race is to overwork the autonomic nervous system that will eventually disconnect with the real risk of overtraining without even cause more than usual ....
Also on last week it would be totally against productive to sleep deprivation. However, it is possible to store sleep
The team of Professor Cheri D. Stanford University (California) conducted a study on the effect of "sleep storage."
This was set up with basketball players who have been imposed a minimum of 10h per night lying, and that for 7 weeks.
The results show an improvement in performance (sprint speed, accuracy to shoot 9% and reduced reaction time.)
MIRACLE RECIPE DOES NOT EXIST !!!!!
It would be dishonest to make you believe that this sleep preprogramming proposed methodology is infallible to avoid "soft strokes" on a highly
That is why I am not one rule of use ... no irrefutable scientific data coming to date support this process ... the caution is ...
**************************************
Sources and Bibliography
Eric MULLENS
learn to sleep (2005)
Edition: Editions Josette Lyon
Cheri D. Kenneth E, Eric J. Kezirian, William C. Dement
"The Effects of Sleep Extension on the Athletic Performance of Collegiate Basketball Players"
Damien DAVENNE -
Top sport and Recovery
UFR STAPS of Caen. Notebooks INSEP No 27
Damien Léger and Duforez Francis (2012)
Sport and Sleep,
Edition: coll. "Sport and Health", Chiron, Paris, 2012.
Chennaoui (2014)
Sleep and exercise: A reciprocal outcome?
Edition: Medicine Reviews, 30 June 2014.
Dr. François Duforez
http://www.europeansleepcenter.fr
Translated and adapted from
Alain Roche
.