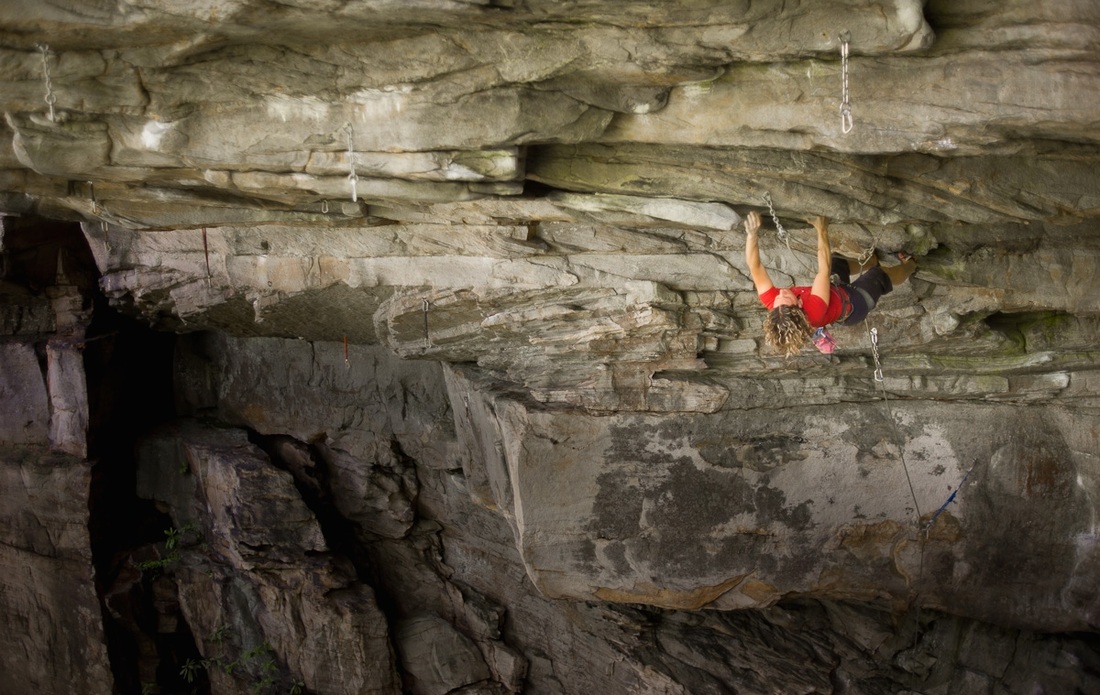 Lactic acid is often used as a scapegoat!!
Who has not already read the abominable lactic acid is the ruthless explanation for fatigue the next day or two days later.
The problem is that the brave beast is eliminated very quickly in about ten minutes after exercise!
Acidosis is primarily a chemical problem H+ ion (proton)
It is important not to confuse lactic acid and acidosis, acidosis is mainly due to the large accumulation of ion H+ ... not lactate.
It is this accumulation of H + ions (protons) that in the vast majority of cases causes these aches and nice wooden legs the next day of racing.
It is therefore not lactate concentration that will change the balance called "acid-base" but the concentration of H + ions.
Those wishing to know more can read the works of Cailler
and his remarkable
lactic acid
work on:
"The proton: exercise and tired" (Science and Sports) Cailler J. et al, 1996.
There are many articles on the internet that talk about the impact of H+ after an intense effort.
And if lactic acid was the benefits?
The pure session MAS which cause high production of lactic acid has an interesting positive side for this very production of lactic acid.
When the levels of lactic acid rises, secretion of growth hormone increases!
This peak lactic acid that occurs at the end of the split is somehow passing control to the body to secrete growth hormone (GH), hormone that starts to turn the regeneration process and muscle development.
Who wants to strengthen that capacity, pretty cool, right?
Lactic acid and legs hard ... careful to popular belief ... acid does not explain everything!
Warning, lactic acid does not explain itself legs burning after working high% MAS!
Why?
In advance thousand apologies for what follows, even while trying to simplify it may be a bit of "headache"..
When muscles receive the electrical signal from the brain to activate, its muscle fibers become loaded with sodium and release potassium.
Naturally over splits sodium accumulates in the fibers ... while the potassium level decreases at high speed.
Luckily our organization has in the fibers of a kind of pump that can compensate for these changes by activating the exchange sodium / potassium between the inside and the outside of the fibers.
But then the action of the pump has its limits when it can't no longer do the job it will be the red alarm with hard legs and other signs of muscle fatigue ...
Am I out of balance in terms of acidosis?
It is essential to look at the problematic identification symptoms of acid-base loss balance:
These are:
_ Dry skin (after shaving for men).
_ Dull hair / falling / brittle (rather female signs).
_ Nails brittle / split / striped.
_ Nervousness, abnormal cold extremities despite not extreme weather conditions
_ Muscle pain or abnormal joint under training load unmodified habits
_ Overall lack of regular energy.
_ Ability to recover with values ​​of heart rate variability (HRV in particular) at half.
_ Unfamiliar mood irritability.
Why acidosis disrupts the functioning of the body?
Acidosis is putting significant loss of minerals: calcium (bone) and magnesium (especially nervous system).
These are highly mobilized and thus lost to neutralize (buffer) acids.
The various organs and tissues that provide these minerals buffers will therefore be irreparably demineralized.
This demineralization will decrease the immune system.
It will also seriously disrupt the work of enzymes that require a specific pH to work properly ... and so raise a little acid load.
Snakes' story biting its tail to resume!
Operating on "three legs" of enzymes will strongly disturb the production of proteins and other hormones.
Acidity will promote tissue inflammation.
The massive use of mineral salts to neutralize (buffer) acids will cause a large crystals deposit ...
Yep ... one acid linked to a mineral salt alkalizing becomes, to be short, a salt (neutral this time) and water ...
But salt is not easily removed ... and suddenly put a" little mess" remaining in the body.
This "little mess" has the bad reputation of causing tendonitis and shin splints other ... not very cool ...
Reduce acidosis, it's possible!Avoid acidic foods
Our body hates excesses of all backgrounds ... and it needs to function properly to maintain a certain constant acidity. As indicator if blood acidity goes over 7.5, discomfort is in sight ... and if the counter panics it's death after ... more something is acid, more it contains H+ ion ... not cool in terms of what has been stated above!
Alkalizing foods highly recommended:

- All colored vegetables (except tomatoes)
- Vegetable juice (beetroot, carrots in particular)
- Sweet potatoes, chestnuts, potatoes
- Bananas
- Dried fruit (except apricots)
- Sprouts
- Algae (spirulina for example)
Acidic foods to avoid:

- Acid fruits (plums, apricots, unripe fruits, rhubarb, pure citrus juice without pulp is rather to avoid except -lemon juice will remain interesting)
- Acid vegetables: spinach, tomatoes, cauliflower, sorrel,, watercress, asparagus.
- Excess dairy products: yogurt, curd, cottage cheese, small Swiss moderation
- Vinegar, white wine is preferred tamarisk
With Nuance ... anyway!
It would be a bit simplistic, even ridiculous to only eat basic food (this would require simply to stop all intake of carbohydrates and lprotéines! ...).
We just have to stay a bit careful to keep a balance on meal acidifying and alkalizing foods.
Three principles of elimination
Elimination through respiration for volatile acids:
The body through the blood carries the H+ ions in combination with bicarbonate (carbonic acid) (H2CO3).
This acid will be removed from the lungs, under water and carbon dioxide.
That's why the next session after a race will in particular aims to increase the breathing rate to help eliminate some of our H+ volatile ions.
Elimination of non-volatile acids by kidneys
"Fishing" in primitive urine the sodium (Na +), by exchanging it with H + ions. However, this system depends upon the needs of sodium.
For more complex acids (particularly ammonium NH4 +, part of ammonia NH3 and H +), they are eliminated by kidneys.
Kidney recovers bicarbonates to be used in the neutralization of acid and recovers sodium to exchange it with the famous H + ions.
In alkalosis (rare) cases, kidney no longer retrieves bicarbonates in primary urine, and thus helps to reduce alkalosis.
Elimination by glands (sweat) skin
The H + ions do not explain everything!
But beware you still have to remain in a subtle approach because it's a very clever one ) that could state fatigue has only one origin ... it is indeed often due to various causes other than strictly metabolic factors ...
Text translated and adapted from Alain Roche.